Tonight, we will carry out an update on the Developer Portal where we introduce feature that has been wanted for a long time: Over The Air Activation (OTAA).
What to expect?
As of tomorrow, it will be possible to create OTAA devices on the Developer Portal with your own keys (DevEUI and AppKey).
When you want to add a new device, the following pop-up will be visible: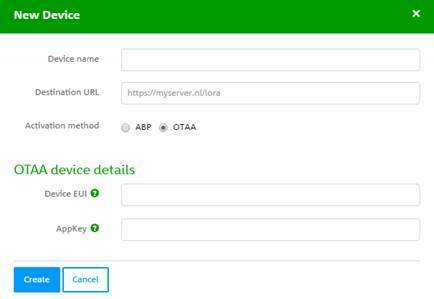 When you fill in the keys of your device, we will make sure that the device is activated within 24 hours. 24 hours you think? Yes, that's correct and due to the fact that we need to provision the devices on the network whereas the ABP devices are pre-provisioned. When a device is activated, this will be visible in the device overview in the 'Status' column: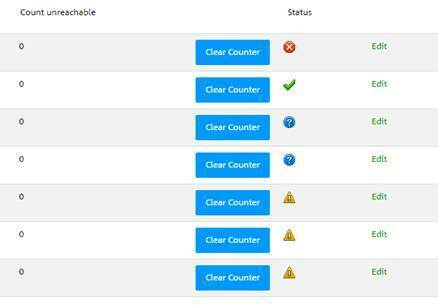 For OTAA devices, the same possibilities and constraints apply as for ABP devices.
Anything else?
Yes. We've noticed that not all Destination servers are reachable and this has a negative impact on the performance of the portal. That's why we introduced a function where the developer portal will stop sending messages to the Destination server after 10 unsuccessful attempts. By clicking the 'Clear Counter' button in the devices overview, this Counter is reset. This will improve the overall performance of the Developer Portal.
Okay, will I notice anything of this update?
It is possible that you notice that the Developer Portal is unreachable for a small amount of time somewhere between 19:00 and 23:00 tonight. Messages that have been sent to the Destination server will still be forwarded but the GUI could be unreachable.
We wish you happy testing!
With regards,
The KPN LoRa Team