Good morning,
I am currently unable to terminate my Spotify account associated to my business mobile subscription.
I have activated the service a while ago using MijnKPN, however when I try to deactivate it (using the same function on MijnKPN) i see that Spotify is not active???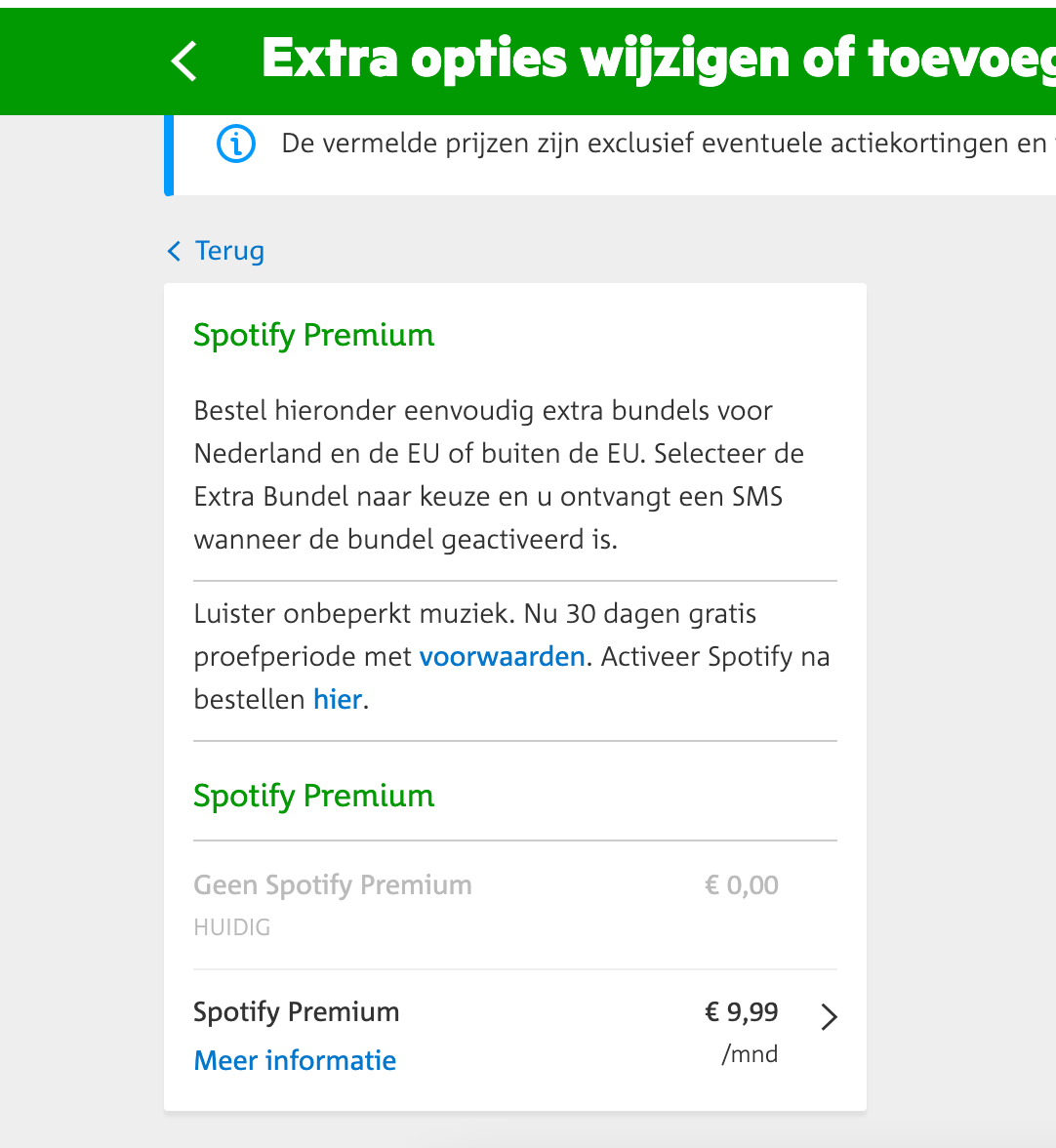 However, Spotify subscription costs are billed every month:
I was on the phone with the helpdesk  and after 40 minutes the agent concluded that the service is managed by another partner (is that my problem?), due to that he cannot fix this problem.
He has also stated I should be able to terminate my subscription on my Spotify account but I see a clear message stating that I should contact KPN for this:

Can anyone help me with this please?